Dandeli is a picturesque town situated on the banks of Kali River in the Uttara Kannada district of Karnataka. Surrounded by thick forest and a variety of flora and fauna with the beautiful Kali River, Dandeli is one of the top places to visit in Karnataka. If you are interested in exploring different places to experience once-in-a-lifetime adventurous sports, mystic flora and fauna, vibrant traditions, and tranquil nature walks, Dandeli is the place for you. Often called the 'Adventure Capital of Karnataka', Dandeli offers a variety of adventure sports like White Water Rafting, Kayaking, Zorbing, Jacuzzi, Trekking, Camping, and many more. It can be visited along with Goa Tour Packages.
River Rafting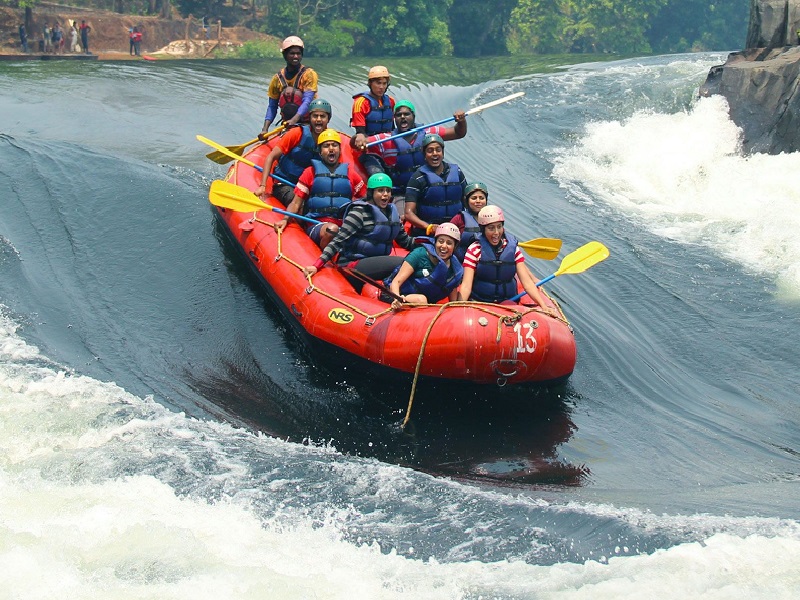 If you are an adrenaline junkie and want to fill your vacation with thrilling adventures, River Rafting in the beautiful Kali River is one of the popular and the most exciting things to do in Dandeli. Here, one can surf through the rafting trail stretches around 12 km in Kali River that provides seamless chances to both the first timers as well as professional rafting lovers to experience an ultimate dose of adrenaline rush that lures millions of tourist as part of Dandeli Tour Packages. Done in rubber boats with 7 to 8 people, the rafting starts from Ganeshgudi and ends up in Moulangi where one can experience the rapid splashes of River Kali with the serene views of lush green forest, gorges and valleys.
---
Adventure Jungle Stay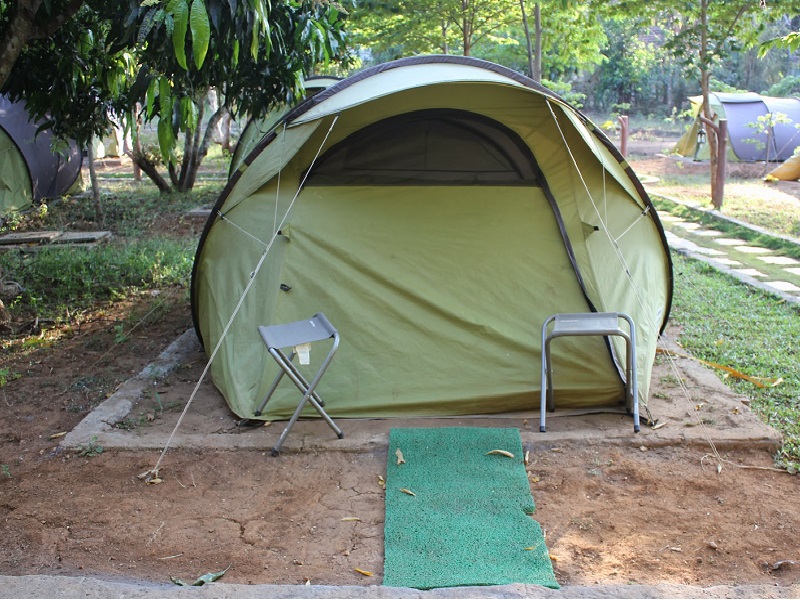 Owing to the refreshing atmosphere, bursting with raw nature, and boosted by the presence of the River Kali, Jungle Camping is one of the most adventurous things to do in Dandeli as part of Karnataka tour packages. It is an amazing combination of both the thrill of mountain climbing with the camping. Colder months from November to January are the best for the mountain camping expeditions when the weather is more favorable so you will be able to enjoy the camping more by lighting bonfires around. It is most suitable for those who want to chill in and just catch a break from the hectic lifestyle as it is both peaceful as well as adventurous at the same time. Resting somewhere by the side of a hill or mountain at an unknown place is very adventurous and being in the closest affinity to nature gives you peace. Besides, the morning mist accompanied by the rising sun gives another beautiful experience.
---
River Crossing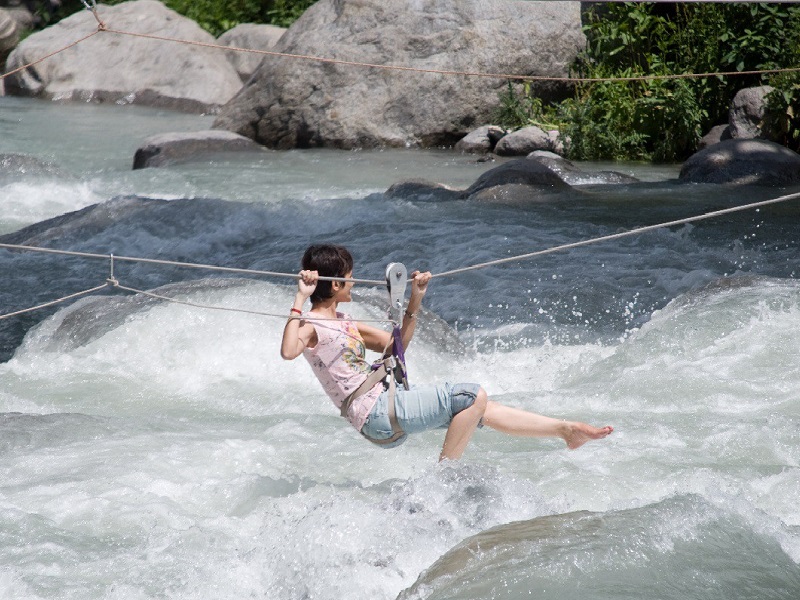 The river crossing is one of the best adventure activities to do in Dandeli for thrill-seekers.  In this activity, you need to cross the flowing river using a safety harness which is tied to a rope at a height above the river. Maintaining balance on a thin rope can be quite a challenge, and the height and sight of water gushing below can add to your stress, making this short crossover an exciting affair. These activities are definitely not for the faint-hearted but sure make for an experience that will stay fresh in your consciousness for the longest time.
---
Jeep Safari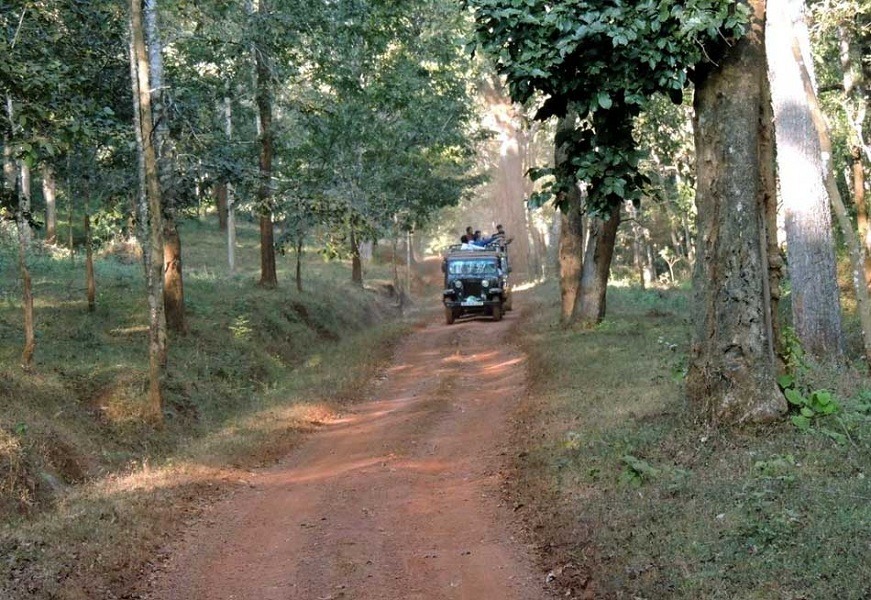 A Jeep Safari at Dandeli Wildlife Sanctuary is one of the best things to do in Dandeli where you can explore the beauty of nature as well as do some adventure. Dandeli Wildlife Sanctuary is a natural habitat for several wildlife species. Traversing across a densely forested area of 834 square kilometers,  the adventure of safari in an open jeep here will offer you with many chances to capture vague wildlife species like black panthers, tigers, leopards, elephants, and elephants. While there is no guarantee that there will be a tiger or panther waiting you greet you on your safari ride, it is definitely worth a try.
---
Kayaking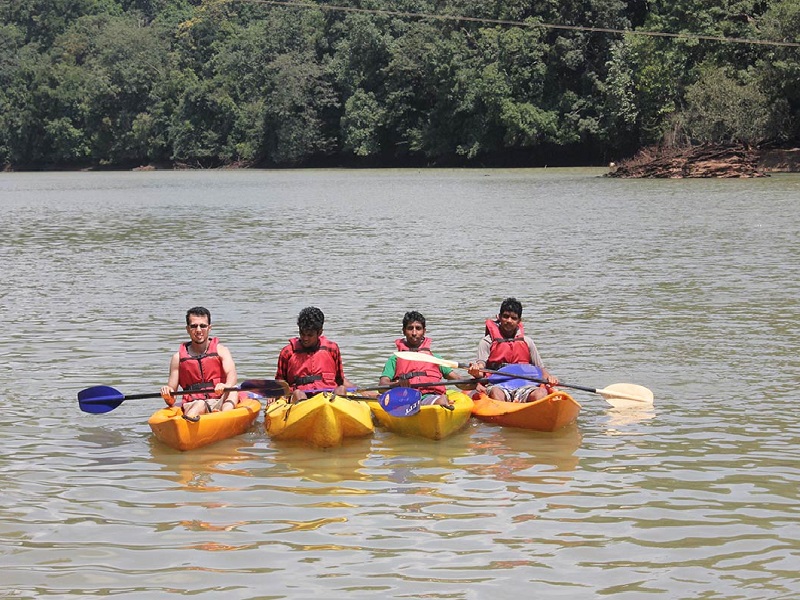 If you're fond of water sports, Kayaking in the impulsive waters of the Kali River is another major adventure activity that can be tried as part of Dandeli Packages.  Supa Dam near Dandeli is the perfect place for this activity as the vast expanse of the reservoir creates the illusion of stirring your boat in a sea rather than an artificial water body. One can head out to any one of the several islands in the area for camping. Whether you are a beginner or have experience in Kayaking, the encouraging activity of paddling a narrow watercraft will offer you an unforgettable experience for a lifetime.
---
Mountain Biking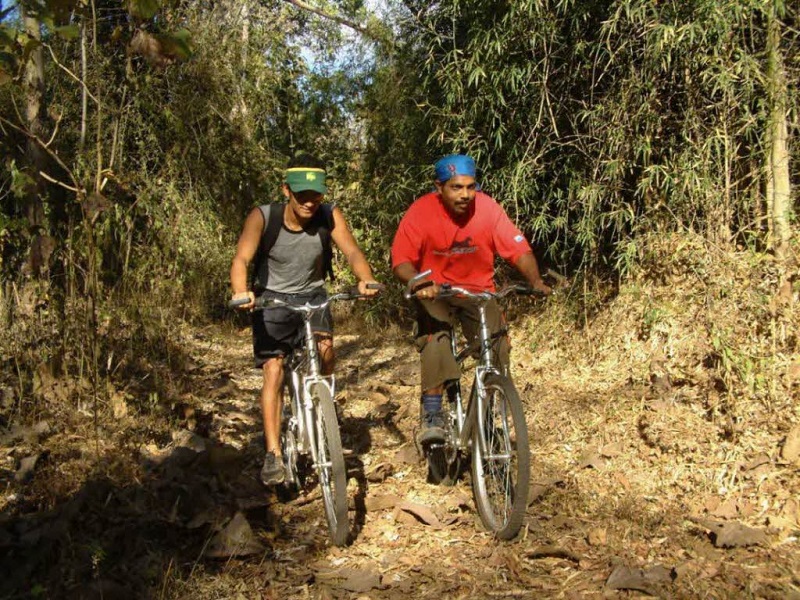 Mountain Biking is one of the offbeat things during your Dandeli Trip. This activity amalgamates the feelings of exhilaration and rejuvenation to give you an ultimate outdoor experience with the length of track between 7 and 14 kilometers. If you are in Dandeli, it is recommended to experience riding a mountain bike on the rough terrains of the region and explore the refreshing greenery, variety of flora and fauna which is worth remembering.
---
Trekking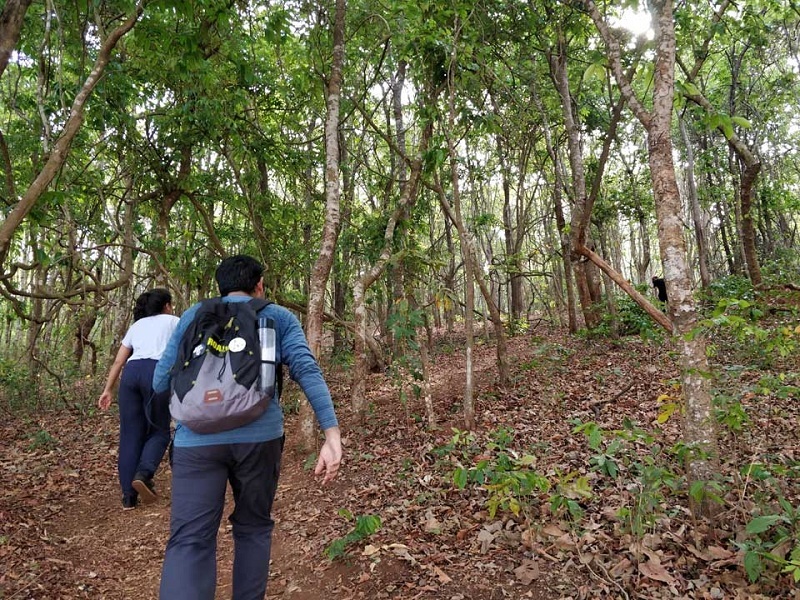 Jungle Trekking is one of the top activities to do in Dandeli in the woods. Trekking can be completed in a day or even less than that depending upon the location in which you are trekking. Trekking helps you to bring out the adventurous zeal that you carry inside you. There are numerous trekking routes available in the area and some activities are run by the forest department. These treks take you through the vast Dandeli Wildlife Sanctuary. Though it is not possible to cover the entire area on foot, the mere experience of walking through the dense forestation and spotting exotic Hornbills, Malabar Giant Squirrels, and Bisons is thrilling in itself.
---
Canyoning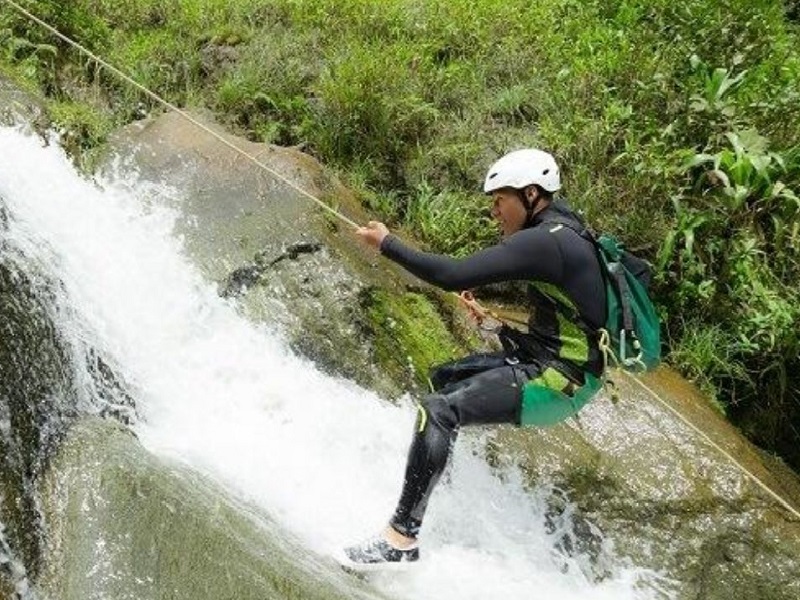 Canyoning is another most thrilling activity to do as part of Dandeli packages. If you are a person seeking thrill in your life, then don't miss this adventure activity when you are in Dandeli. This activity is traversing a canyon or gorge with a combination of climbing, and hiking, with or without water splashing on your body. The Sathkonda Canyon is a popular spot to indulge in this thrilling activity. There are professional trainers available on the spot, so this sport is something that both amateurs and professionals can carry out.
---
Coracle Boat Ride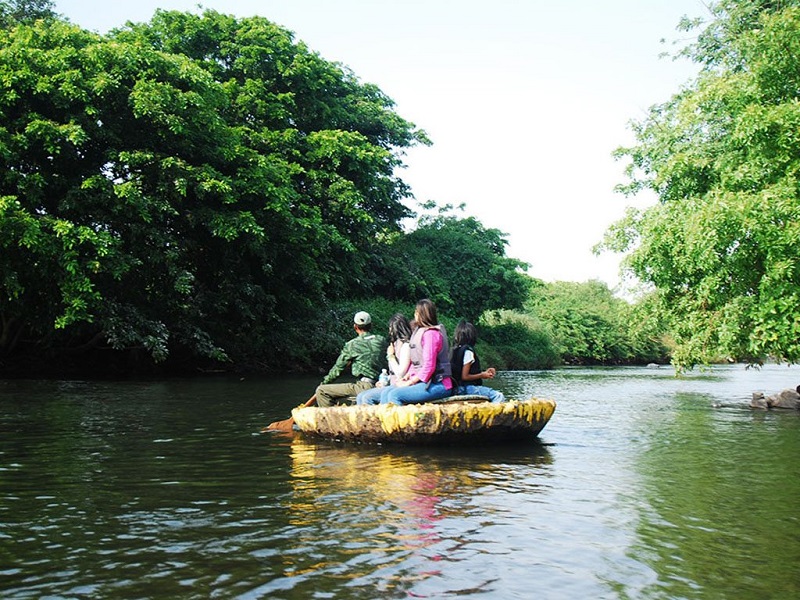 If you want to get closer to Mother Nature, then Coracle Boat Ride on the scenic waters of Kali River is one of the famous and best things to do in Dandeli while holidaying with your family. This ideal activity involves navigating through the river on coracles, that are round, lightweight boats which can carry only 5 people at once. Initially, these boats were used by the locals, but now it has become a major tourist attraction which draws number of tourists.