Moghal emperor Islam Khan in 1608 established capital in Dhaka. From that period the sweepers have been employed to ensure the municipal facility for the commuters. In the 18th century when the British Government established its new administration, it becomes necessary to employ a huge number of sweepers to clean up the city.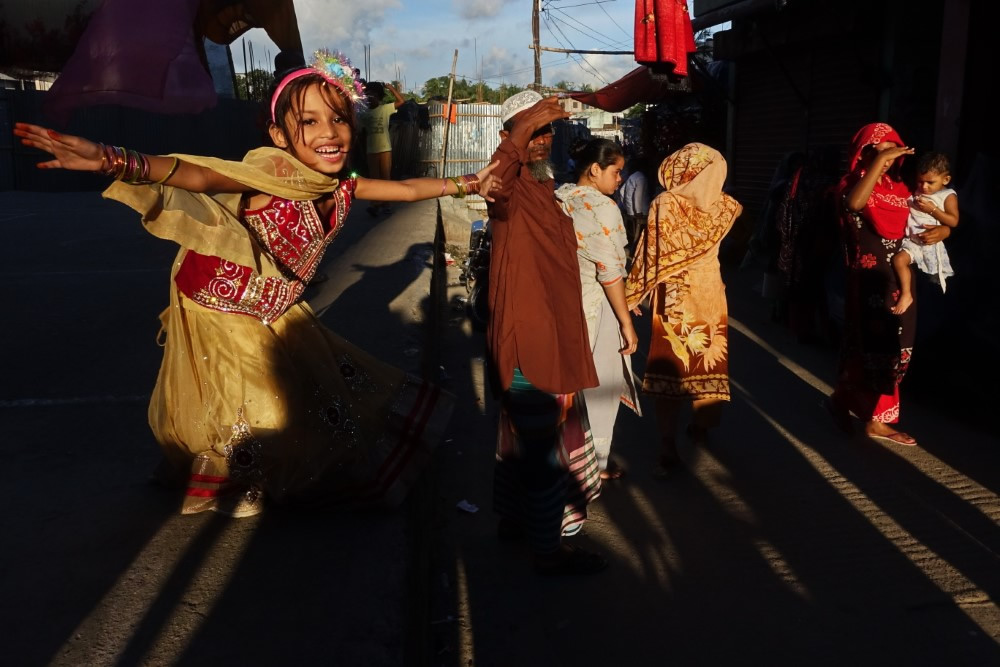 In that situation the then British Government pick up the Harijan community from northern India, in the then East Bengal to clean up the city. After the Independence of Bangladesh, the Sweeper community remains untouchable as they were under ancient Indian and Mughal administration. The views of the majority of people have not been changed, though they are engaged in the great profession of sweeping.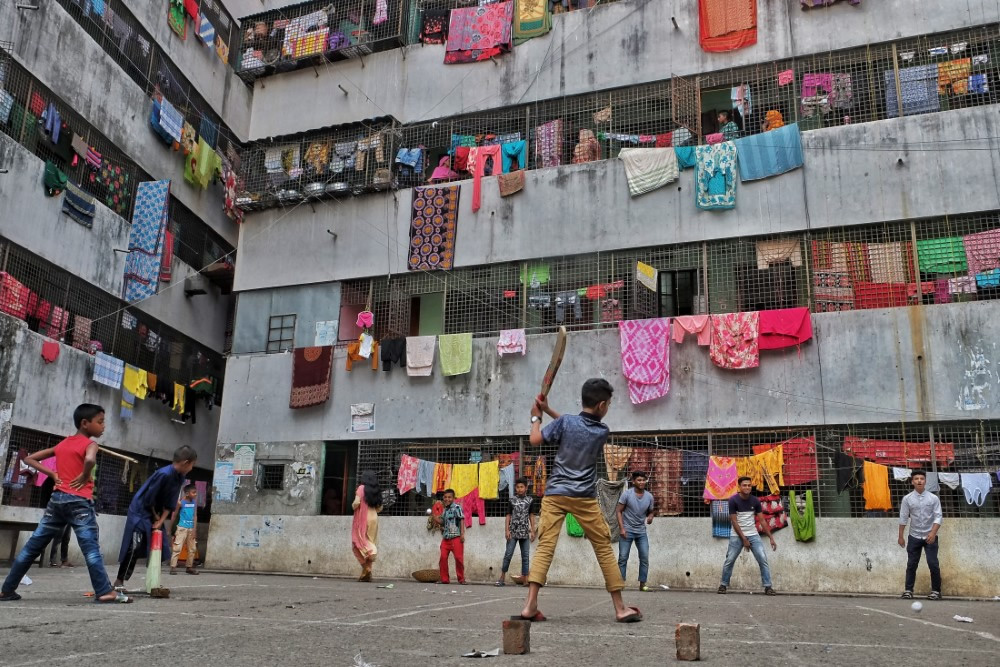 In Bangladesh with its Muslim majority, Hindus are a minority and Dalits are the most marginalized and deprived section of that minority community. They are considered "unclean", living in their own neighborhoods apart from "clean" groups. Most Dalits, particularly among the Hindus, are descendants of Indians from other parts of what was British India, largely imported by the colonial regime to provide menial services.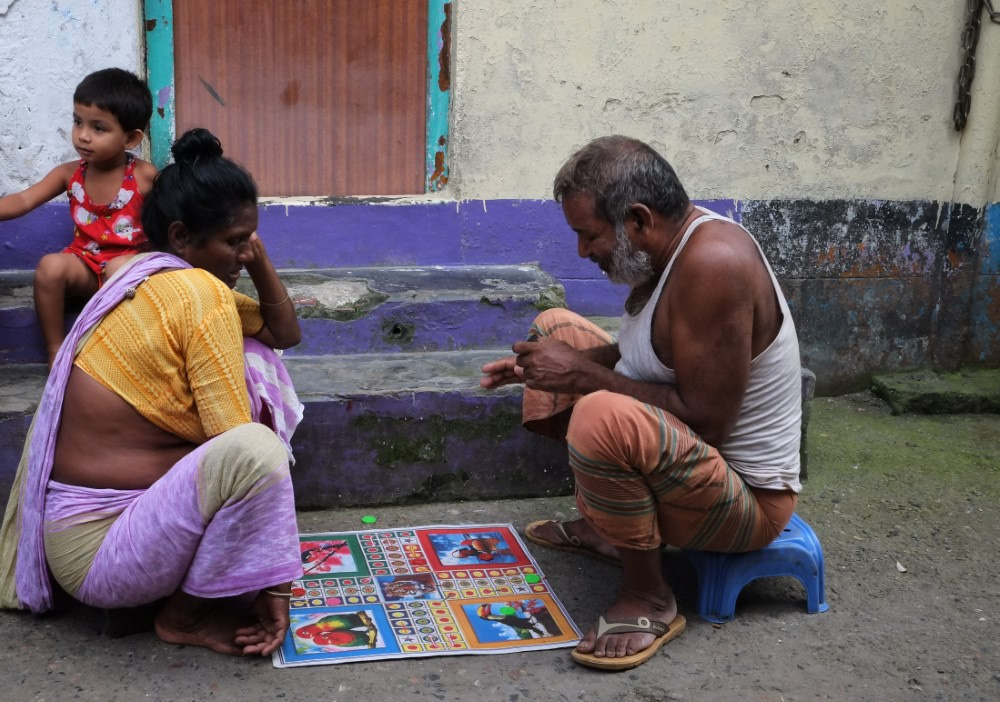 They are denied entry to the temples, social centers, and burial grounds of non-Dalits. Like other countries of this world, the Harijan community lives in Bangladesh. Most of the time they are discriminated in our society. In every municipality, in our country, the Harijan community lives in specific places determined by the municipal authority. They involved in a novel profession like, cleaning up the city. Apart from municipal and City Corporation, they are also working in different Government, non-governmental offices, industries, schools, Courts, etc. offices to cleaning up the wastages. By inherently they are involved in the profession of sweeping so that they had never been involved in other professions. On the other hand, they cast differentiation among their community.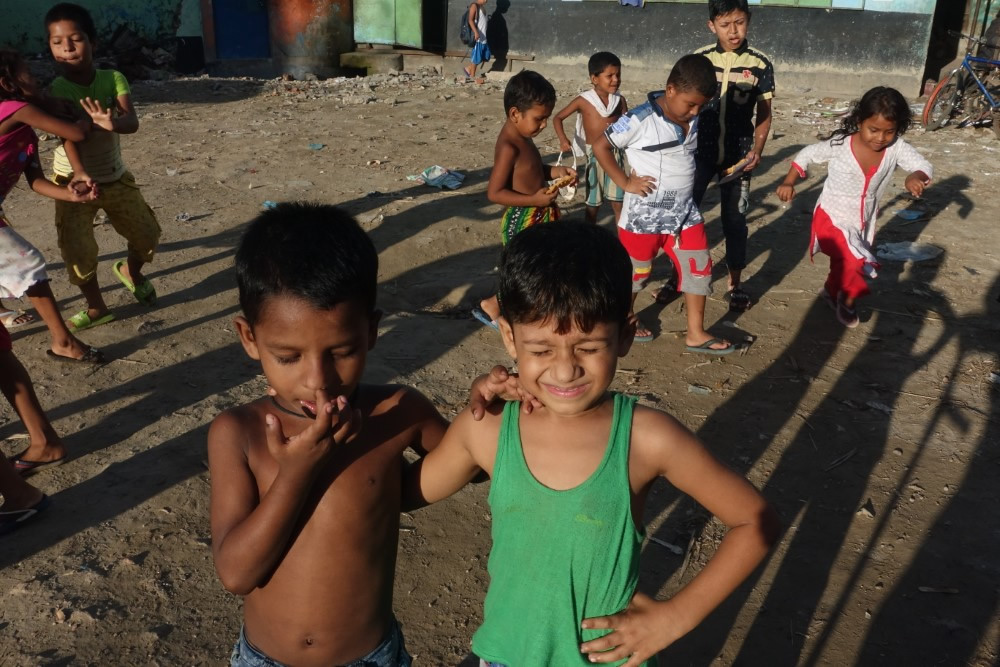 Basically, they are divided into seven cast groups. One group never participates in the cultural and social programmers of other lower casts community, even they do not take food with each other. One of the small parts of the whole population of Bangladeshi is the sweeper community. They are contributing to our development. Most importantly they helping to improve the conditions of the environment. From time immemorial they are discriminated against by the general people as well as the government.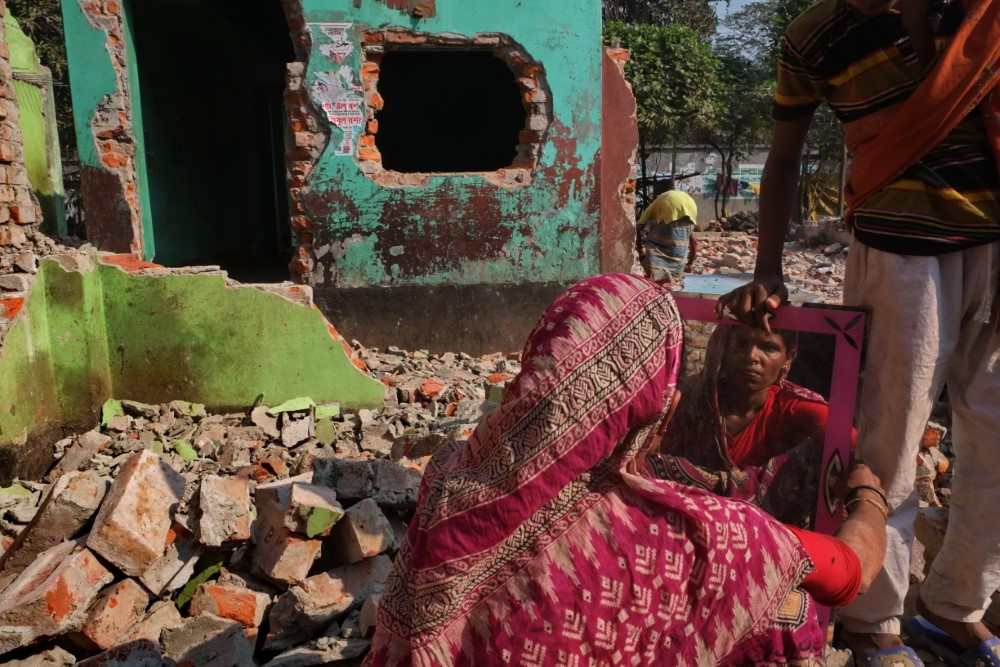 In recent years the government has taken the task of developing their lifestyle, almost 50% of works already have been done, demolishing the old buildings of Dalit colonies & making modern 6 to 8 storied apartments.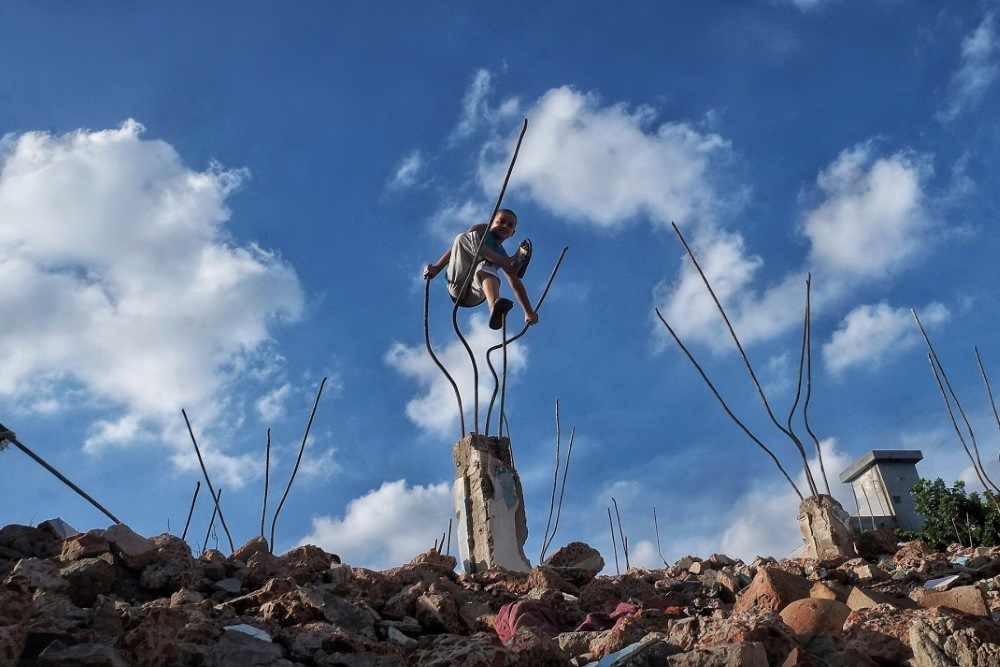 I started my documentary on Dalits or these Dalit colonies of Dhaka, Also one of Naranganj in 2017 & still doing it, hope to continue it for 2 more years. The peoples of the colony love me, especially the kids. I like to think of myself as a part of them.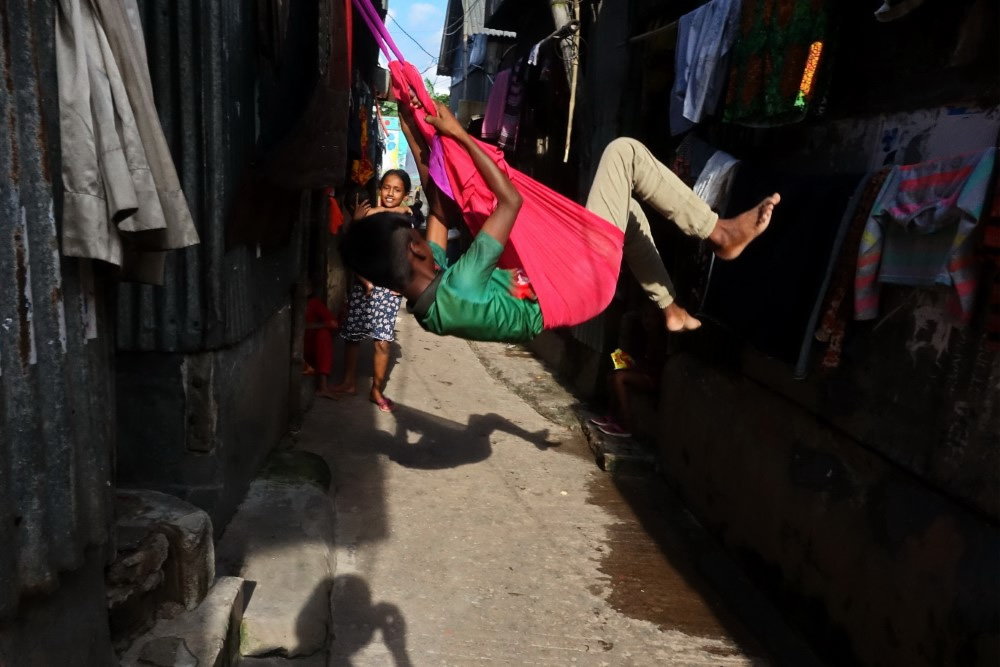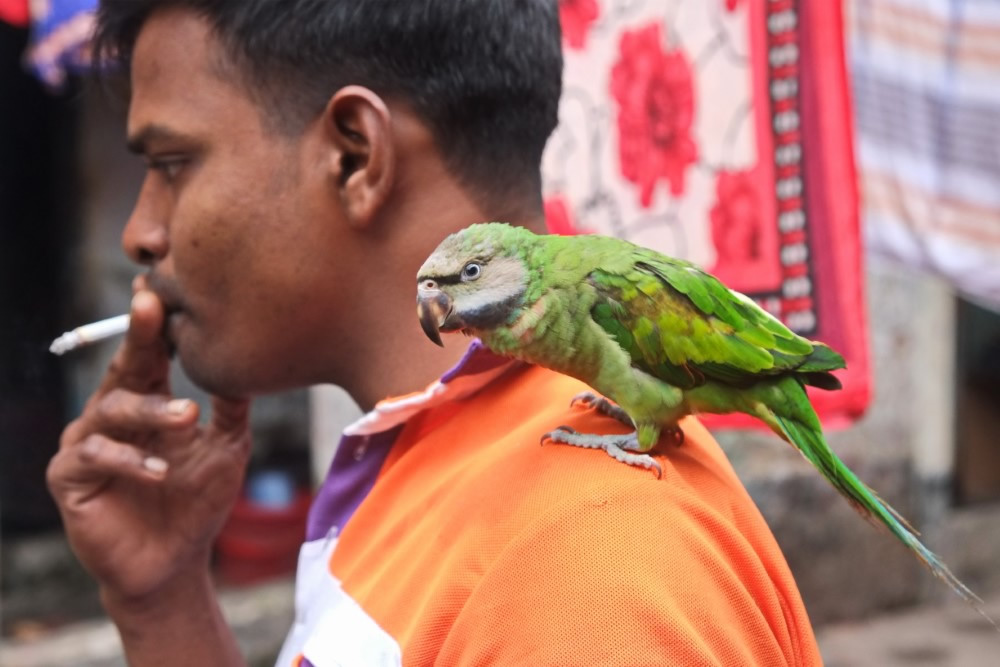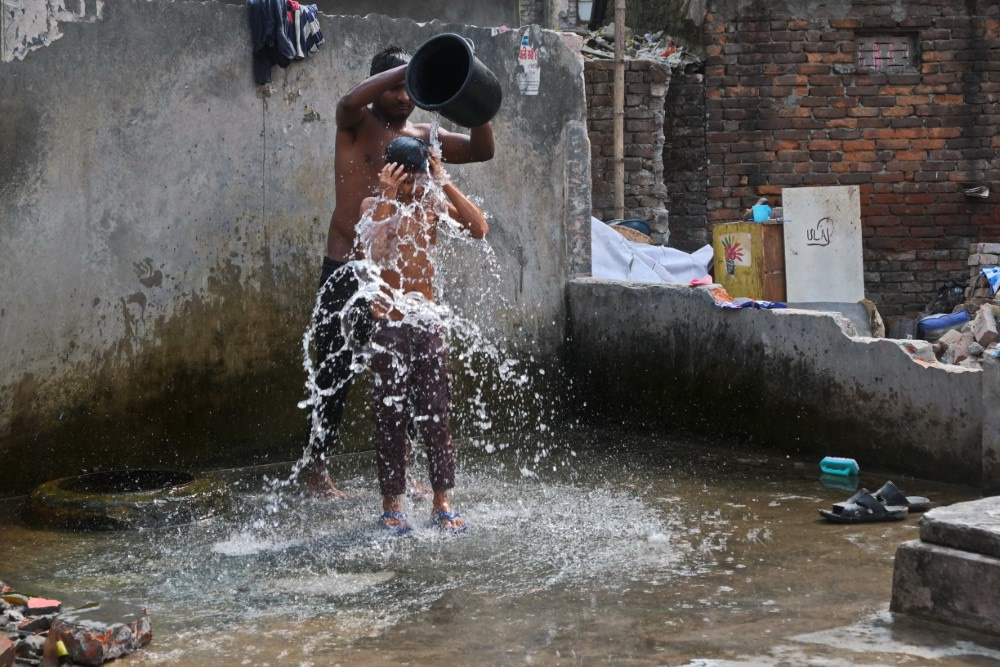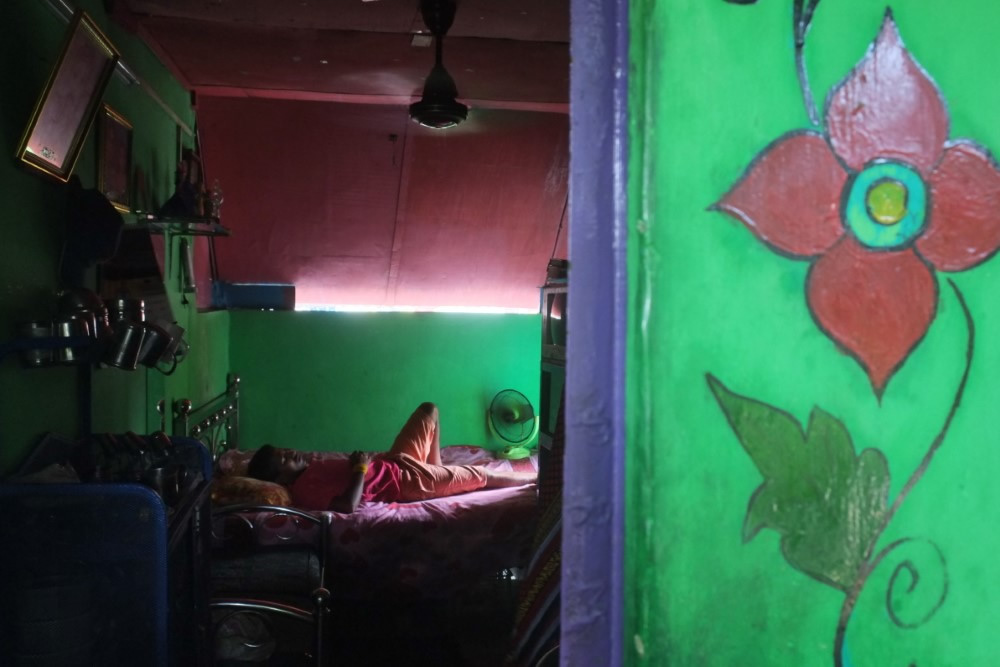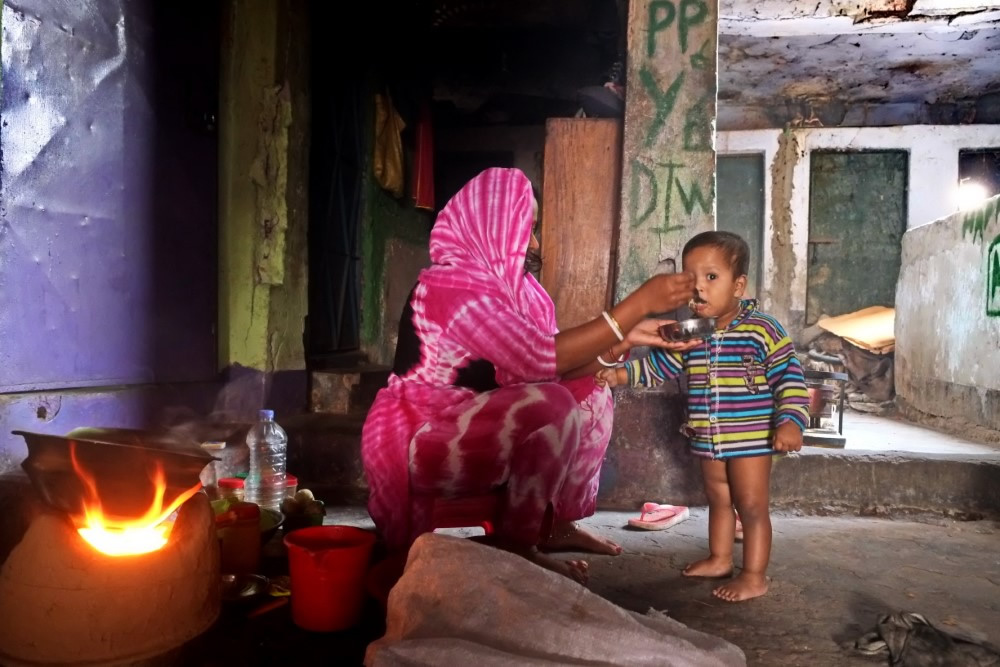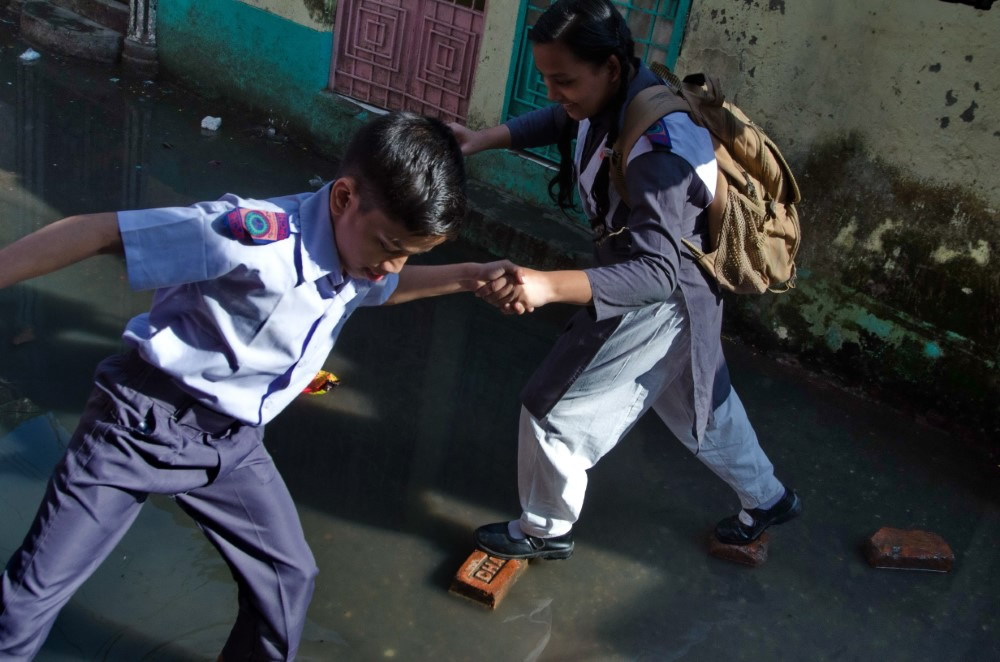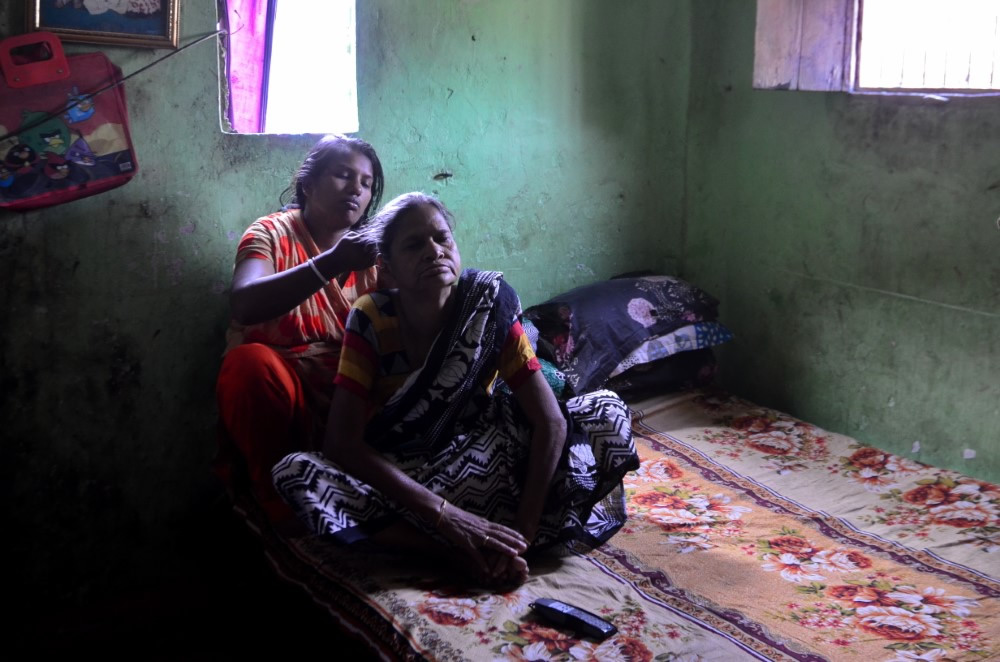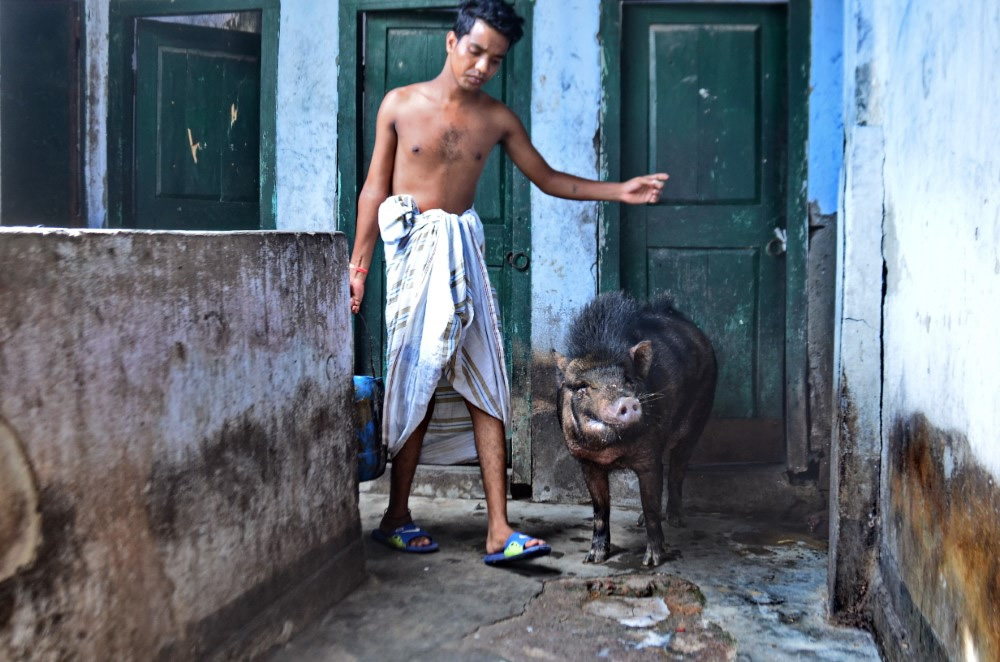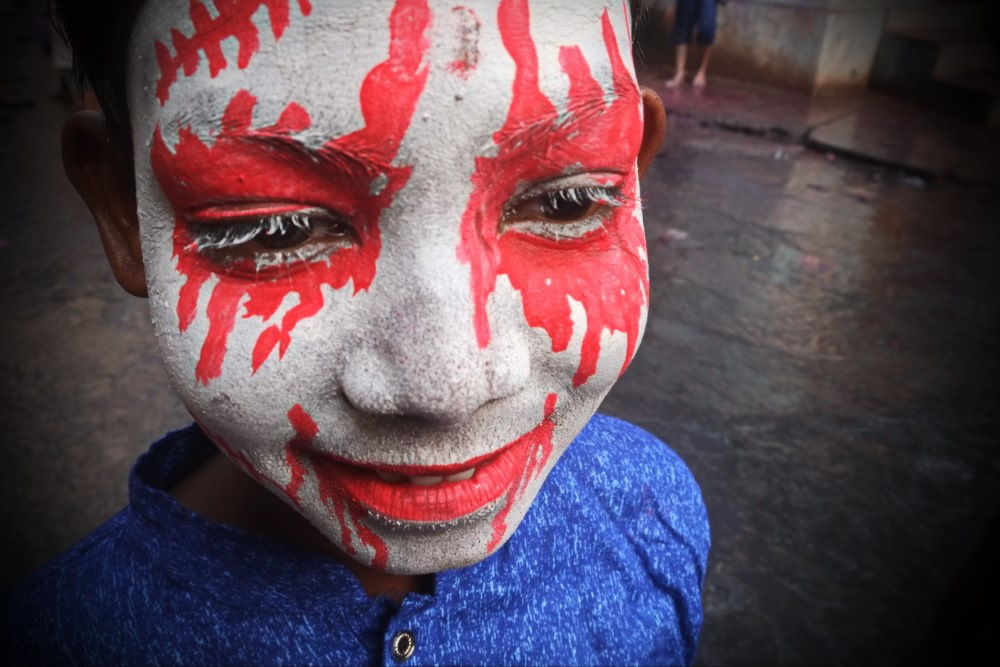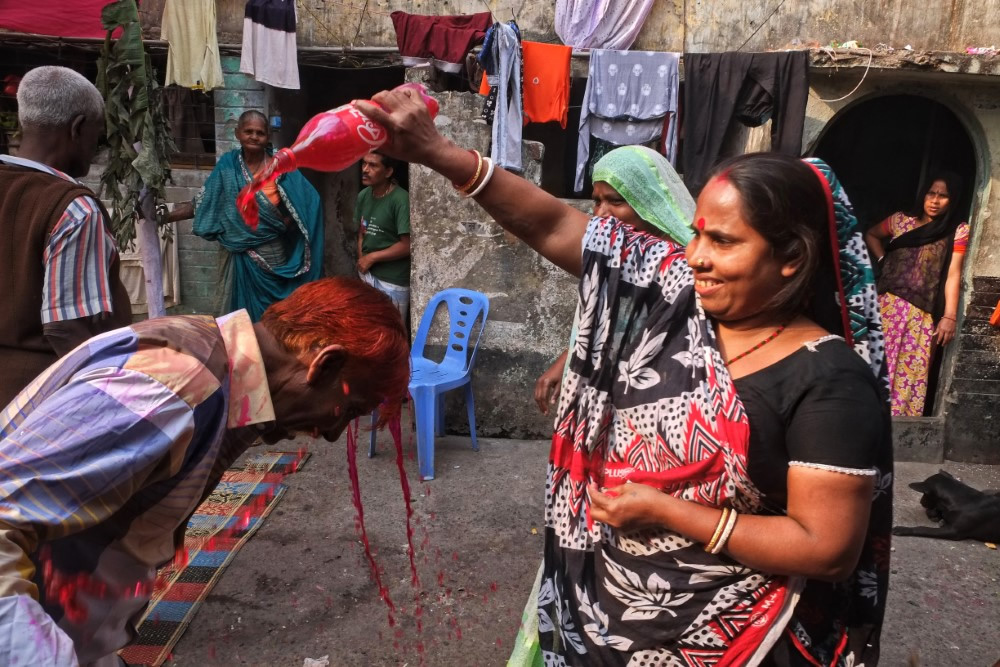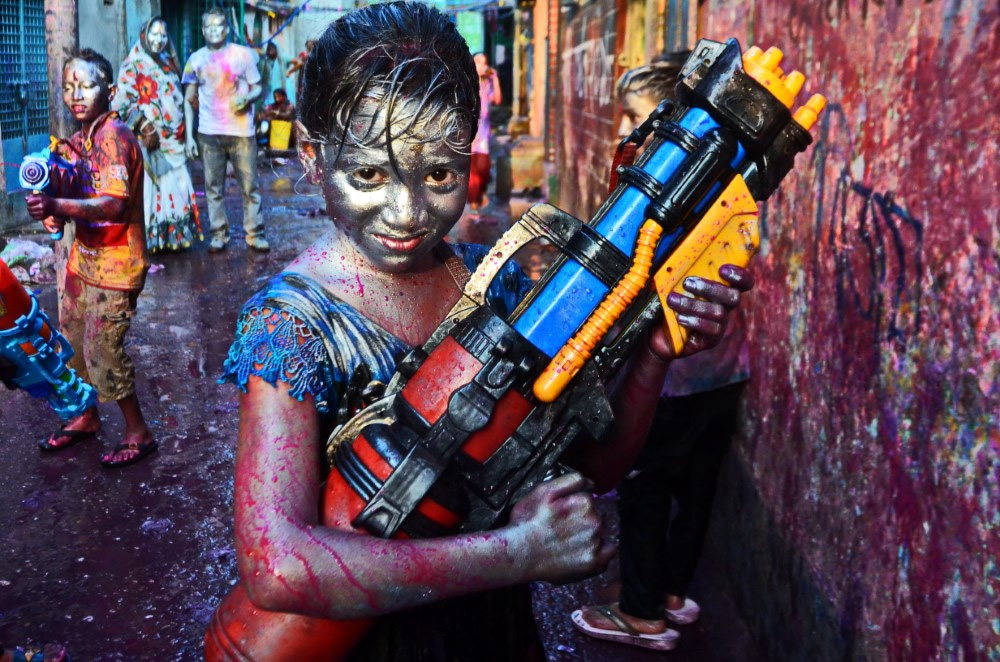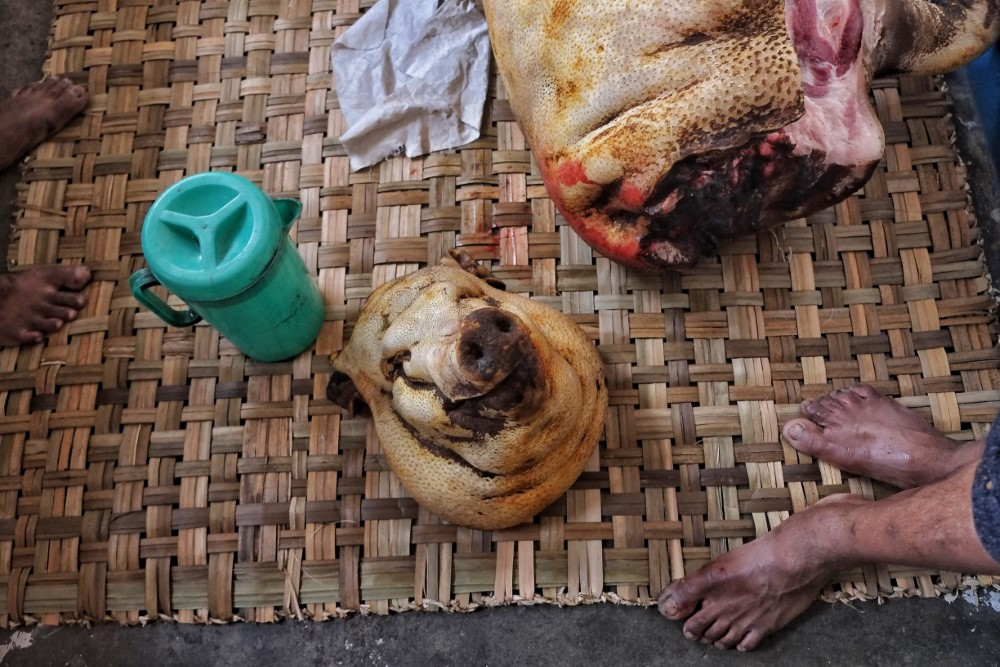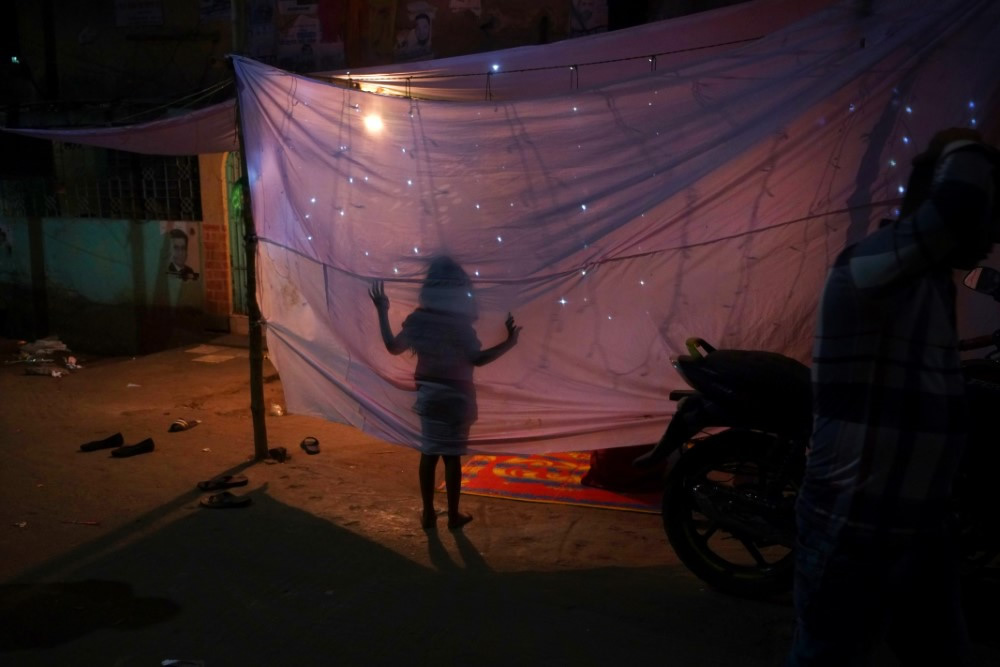 About Saiful Amin Kazal
I am Saiful Amin Kazal, born 1969, in Dhaka, Bangladesh. I am an amateur photographer and I am doing photography from 1980. I am a private employee working in a construction company.
During the "Pilkhana Tragedy" (also called "bdr mutiny" or "bdr tragedy") 2009, 25 February, while on the way to my workplace, I got stuck at Jigatola bus stand, very near to BDR (now its renamed " BGB", Bangladesh border guard) 4# gate, they were openly firing to open place & running people with heavy machine guns & Chinese riffles, I had a sony digital pocket camera in my pant pocket (which I used to carry always) & I was taking pictures of them going or getting close to their gate, suddenly a bullet of a Chinese riffle shot me down, the bullet hit my left leg just above the knee, I was carried to govt hospital so soon by the public, my sciatic nerve was injured very seriously & my leg was broken into so many pieces. Total of 7 major operations have been done from 2009 to 2011, I went to Vellore CMC Hospital in 2012 also but nothing good happened.
I was at bed rest for 4 & 1/2 long yrs (until 2014), now I can walk but with an elbow cratch & brase always in the leg, very sad to tell that in those time (2010 maybe) my hard disc was crashed which later I failed to recover, I lost all my images of 80's to 2009 Feb, I became so much frustrated that time. When I got a DSLR Camera for the 1st time in my life in 2015, I started my previous job again & started my photography life once again, with heavy pain of leg I never stopped, I never left home without my camera for a single day, I did my self project "365 Project" in 2018.
I love street, lifestyle, portrait, documentary photography, I also love all kind of festivals, from late 2017, I am working on "harijan/dalit" & also working on "stranded Pakistani" (Bihari) in geneva camp & mirpur bihari camp. I am also doing some other documentary, such as "tannery", "plastic (flex)" and more. Photography is my hobby, my passion, my love. I never run for any award or fame or any certificate, I do photography as I love to do it.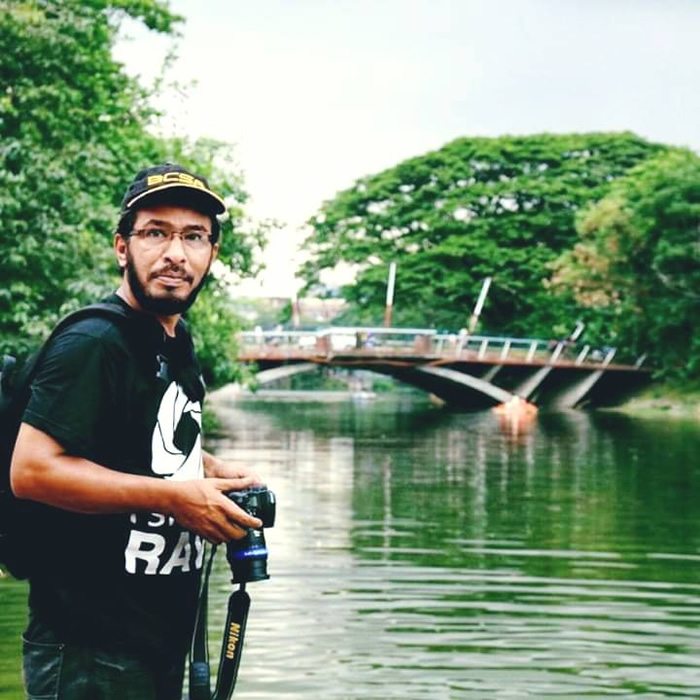 Copyrights:
All the pictures in this post are copyrighted to Saiful Amin Kazal. Their reproduction, even in part, is forbidden without the explicit approval of the rightful owners.